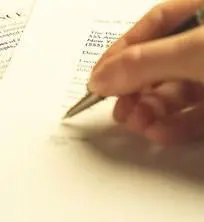 Alpha Omega Dental Center is a participating provider with Blue Cross Blue Shield and we are an In-Network provider with most Delta Dental Plans.
Please note that there is a difference between being in-network and participating. If you are unsure, my staff should be able to clarify the differences.
We do submit to, and will receive a check from, all other insurance carriers, but are not participating providers or in-network with them.
For all insurance carriers, the estimated co-pays and deductibles are expected on the date of service, and if there is a remaining balance, a statement will be sent to you for payment after the insurance claim is completed.
For patients who do not have insurance, payment in full is expected on the date of service unless other arrangements have been established prior to the treatment date.
You can pay for your office visits and treatment on the date of service by cash, check, American Express, Discover, Master Card or Visa at the time of treatment.
Estimated copays are expected on the date of service. Please note that these are estimated copays based on the information we have on the date of service and are not meant to be quotes. If what the insurance actually pays is different than what was anticipated, a statement will be sent to you.
We apply a 2.5% courtesy for payment in full on the date of service for all dental treatment using cash or check for those patients who are not using dental insurance of any kind.
Due to the recent changes in credit card processing fees, we are no longer able to apply a similar courtesy with credit card payments. Patients who are over the age of 63 receive a 5% courtesy for payment in full on the date of service with cash or check when their treatment does not involve a lab fee. A cash courtesy is applied for those appointments when cash or check is used.
Cash courtesy discounts do not apply to treatment submitted to either Blue Cross or Delta. Exceptions can be made for Blue Cross when treatment is done as a non-par provider.
Outside financing through outside entities are available and are simple to apply for. Payment plans are not done in-house, as we are not a lending institution.
To further discuss the types of payment options, please contact us at (906) 225-1100.